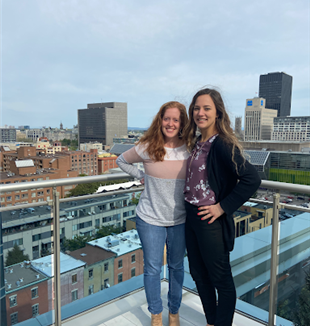 Where Humanity and Beauty Coincide
Attending the MedConference for the first time, Michelle discovers the integration of medicine and faith.
I desired to attend the 2022 MedConference the moment I saw the advertisement come through my email. I had never been and almost did not go because I was scared to travel abroad on my own. However, to my own good fortune (and likely a grace), a nurse friend from Houston, TX, reached out to me, asking if I was interested in attending this conference with her. I immediately responded 'yes'. Also unexpectedly, I happened to already have the exact dates of the conference off of work. I took this as a sign that this conference was for me, so I went.

The conference was beautiful, and so was Montreal! And so were the people and their experiences. I cannot recall every detail of what was covered in the talks and discussion panels at the conference, but what did resonate with me was the humanity and the beauty of the experiences that were shared and the people who shared them. My heart felt a great desire and a longing to share in this great joy and experience of living a full human experience. I loved hearing all about the "Hotel Dieu" and its reputation for simply loving people - loving patients towards getting better or dying well. I also loved hearing about the work of several surgeons and doctors, and even some of those doctors' experiences as patients in the hospital. The variety of experiences shared overwhelmed me because I never imagined that healthcare professionals existed that shared such a passion for the person, for the community, for their faith, and for God.

I think that my heart had been waiting for this experience – to see in real-time the integration of the healthcare profession and the Christian faith and the beauty and love manifest when the two are integrated. This is what it is to be truly human. This experience was truly memorable and one that I am still praying about and processing today. Thank you to the founders of this conference who put in great time and effort to make this happen. I hope to come again next year to experience the fruit of this encounter and conversion of heart that I am still experiencing today from this conference and the people who I met there.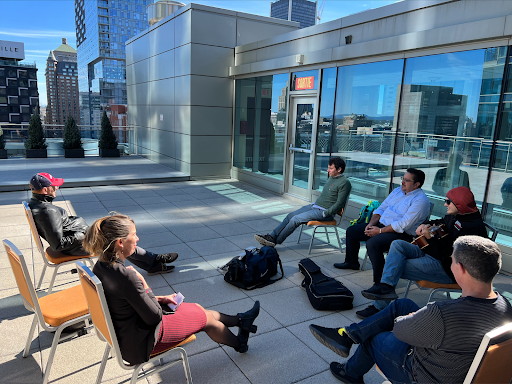 Michelle, Lafayette, LA