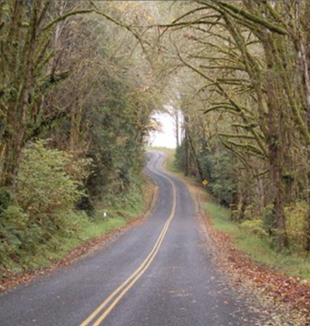 "Not on My Watch"
As the caregiver for her brother, Kathleen testifies to the Oregon State Senate regarding its "Death With Dignity" Act.
I met Communion and Liberation in Portland. It was what I had been looking for ever since I had entered the Catholic Church from my Protestant upbringing – a place where I could share the faith in community. I have always loved to sing and my job is to lead music and cantor at mass, so the singing tradition of CL was also very attractive to me.

All my life I dreamed of being a professional singer of some kind, with all the fame, fortune, and happiness I assumed such a life would bring. Yet my life turned in a different direction. At this phase in my life, after my father passed away and my mother suffers from dementia, I am a caregiver for my older brother who is chronically mentally ill. Throughout most of my marriage my husband and I have needed to be caregivers.

Caregiving has been an education for me in my humanity and the humanity of others. My relationship with God has always had a strong tie with the relationship to my brother.

My brother was diagnosed with paranoid schizophrenia when we were teenagers. In the years previous, I built up a lot of resentment and self-pitying anger towards my brother and the chaos and pain his diagnosis brought to our family. At the age of twelve, however, I encountered Jesus in a way that permanently changed my heart.

I was raised a Baptist and was part of a weekly children's "Bible club", where I learned to pray and read the Scriptures on my own. One afternoon, I was sitting alone in my bedroom reading 1 John chapter 4, where the Apostle says: " If any one says 'I love God' and hates his brother, he is a liar; for he who does not love his brother whom he has seen, cannot love God whom he has not seen" (verse 20, RSV). This verse hit me between the eyes because I hated my brother. And that meant I didn't love God. In that moment, God made His truth known to my heart - that loving Him meant loving my brother, which I was powerless to do. This set my feet on the long road of conversion and living out my dependence on Christ, ultimately leading me as a Protestant to seek baptism and later to enter the Catholic Church and receive the sacraments. In these last fifty years, my brother and I have become friends.

This is all context to help describe my recent experience at the Oregon State Senate.

The Oregon Death with Dignity Act was passed by referendum in the early '90s and after court challenges, Oregon became the first state to legalize physician-assisted suicide in 1997. My family and I immediately recognized the danger this law poses for people with disabilities; over two decades, it has directly impacted my capacity to care for my family by eroding social support for such tasks. I know objectively that our lives are worth living, that there is something more than despair, that disabilities are not the end. Yet, through the local media, this legislation constantly shouts the opposite in our faces.

This past winter there was a bill in the Oregon State Senate that intended to loosen some of the safeguards surrounding physician-assisted suicide. I decided to sign up to testify to the state legislature. I wrote three pages worth of testimony and prepared for the presentation. Because I am a performer and we live in a culture that is performance-oriented, I found myself tempted by fantasies that my compelling video testimony would go viral on YouTube and convince millions of people. Thinking "I have some performance skills, maybe I can make this happen!"

The day of the hearing, I was the last person to testify and as I began reading my speech I became terribly nervous - and quickly realized this was not going well from a performance standpoint. My nervousness came across as agitation and I began to stumble over my words, which made it worse. The essential things I was trying to explain about my experience and how this bill would result in personal disaster for me and my family seemed to be swallowed up by my weak presentation.

Halfway through my second page, I was interrupted by the committee chair and told to "wrap it up". As I finished, I felt totally defeated, considering that I came across as an emotional, agitated pro-life person and did a poor job getting my point across. I felt even more dismayed when I compared my on-camera remarks with the calm, caring demeanor of the proponents of the legislation (as they blithely conflated the philosophy of hospice with assisted suicide).

My brother is at a point in his illness where he needs to do what is called "reality-checking". He calls me three times a day on average, so we speak a lot. Later in the day after the hearing, my brother called me and asked me what I had been doing that day. I took a deep breath and shared with him that I had given testimony to the senate in defense of the value of his life. He said, "Oh - oh, wow, thank you. That is so great! Thank you so much - that's really good." His simple gratitude completely cured my despair and wounded ego – it completely turned my awareness around and helped me to see that the whole point of my testimony was for him and not for the possibility of being a 'success'. I was there because I love my brother and my brother loves me. Even when I fail at things, I love my brother, and that was the beautiful consolation of that experience.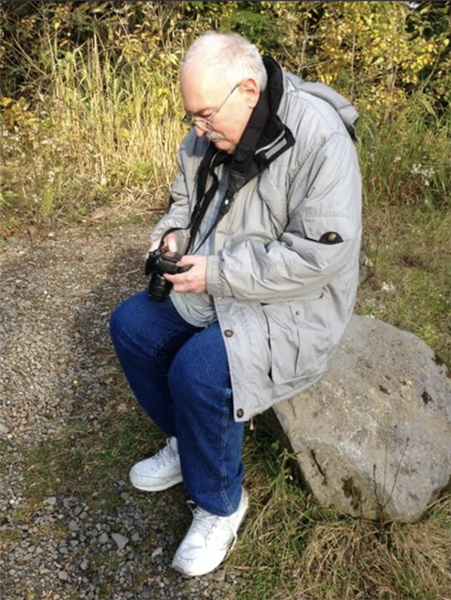 In previous conversations with him he has shared his fear that someone intends to euthanize him, since his delusions often capitalize on the discourse he hears around him – on the news, etc. He is paranoid that some government agency is preparing to euthanize him. But, I always tell him, "No, Steven. No one is going to euthanize you. Not on my watch."

Kathleen, Portland, OR