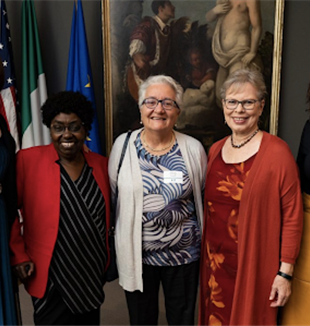 A Promise We Renew: The AVSI Event in Washington, DC
AVSI celebrates their 50th anniversary at the Italian Embassy in Washington, D.C.
This year marks the fiftieth anniversary of the foundation of AVSI (the Association of Volunteers for International Service), an organization that is currently active in over 30 countries doing humanitarian work, crisis response and human development.

AVSI has been active in the US since the year 2000 as AVSI-USA, and the Italian Embassy in Washington, DC offered its premises to celebrate the anniversary event on November 10, 2022.

Around 80 people joined the evening celebration, including a number of people from the Movement (but, also, many not in the Movement), who have been supporting the activities of AVSI-USA in different ways, embracing the method proposed initially by Father Giussani and followed by those who started AVSI, that is to recognize a need present in reality and to offer an adequate human response, through companionship, in addressing it.

The short videos brought the guests to Uganda, Ivory Coast, Lebanon, Mexico and Italy, and showed various dimensions of AVSI's contributions in the area of healthcare, access to clean water, education of children, and accompaniment of vulnerable people.

This method of a stable presence in the various geographies where AVSI is active and valorization of local resources and personnel has been recognized as unique and valuable by a number of international organizations and governments, as mentioned by the Italian Ambassador to the US and by the CEO of the Global Partnership for Education who have hosted the Washington celebration.




If I think of how different this approach is from the "parachuting supplies" attitude (appearing on the scene and leaving equally fast) that is often adopted by many other philanthropic organizations and celebrities when responding to immediate crises or catastrophes, I can recognize how much more human is the experience of a committed and continued companionship, based upon the sharing of what I first have received as a gift.

In fact, this method is the one we have been taught by the Christian tradition in order to face many aspects of our lives, including professionality, education, social and family life, and this is the reason many of us have undertaken to invest our time and efforts in AVSI as a relevant expression of what we have encountered and are living.

Because this approach opens us up to a comprehensive (truly catholic) view of reality, AVSI-USA has begun supporting initiatives not only abroad, but also in the US, initially in California and, more recently, in Colorado, with the collaboration with My Father's House through the Restorative Freedom Initiative.

We do not plan to solve all the problems of the entire world, but, by starting to concretely address the real issues and the real needs of the people we have met, we simply want to accept the challenge given to us that the Christian event and community are the truest answer to the human need.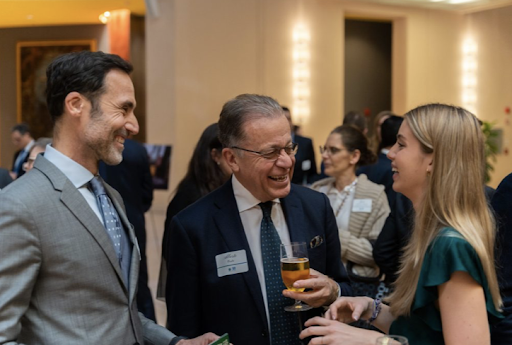 Renzo and the friends of AVSI-USA